Regular price
Sale price
$24.95
Unit price
per
Sale
Sold out
Specifications

1 x Pair of Pet Grooming Gloves

Dimensions: 9 x 7.2 x 0.5 inches

Machine Washable (Easy to Clean)
Shipping & Returns

Standard Shipping. Orders typically ship 3-5 business days after being placed.

Priority Shipping (skip the line). Shipped first (skipping the queue) 1-2 business days after being placed.

Estimated Delivery Time is 4-12 business days depending on your location. Get more details here.

We offer an extended 60-day no-risk guarantee. If you are unsatisfied with your Reliff product for any reason, you can return it for a full refund within 60 days of your purchase. Learn more.
We've Got The Solution To Your Hairy Problems!
Forget about shedding! With our Pet Grooming Deshedding Gloves, all that shedding and hairy furniture will seem like just an awful nightmare. Now you can eliminate those pesky hairballs before they appear, once and for all!
With two-hand performance, you'll tackle the task of grooming twice as fast and have more impressive results, too! What's even more wonderful... All you have to do is pet and stroke your furry friend! Gone are the stressful days of chasing your pet, trying to run a brush or comb through all those mats and fly-away fur! Our high-quality deshedding gloves were designed to be extremely gentle on your pet. Your furbaby will experience only happiness and pleasure, while you experience the satisfaction of knowing that all that hair won't be rolling around on your floor anymore!
What Makes This Product Special?
Includes Left & Right Gloves. Use both hands while grooming your furry friend!
Use wet or dry. Keep your hands and fingernails clean.
Pets Love Glove Massage. Scrubbing 255 soft rubber tips provide relaxing massage. It feels so good your pet will ask for more!
Reduce Shedding. Regular brushing removes loose hair and mats from your pet's coat.
Perfect for All Your Furry Friends. Skittish cats, playful dogs or graceful horses!
View full details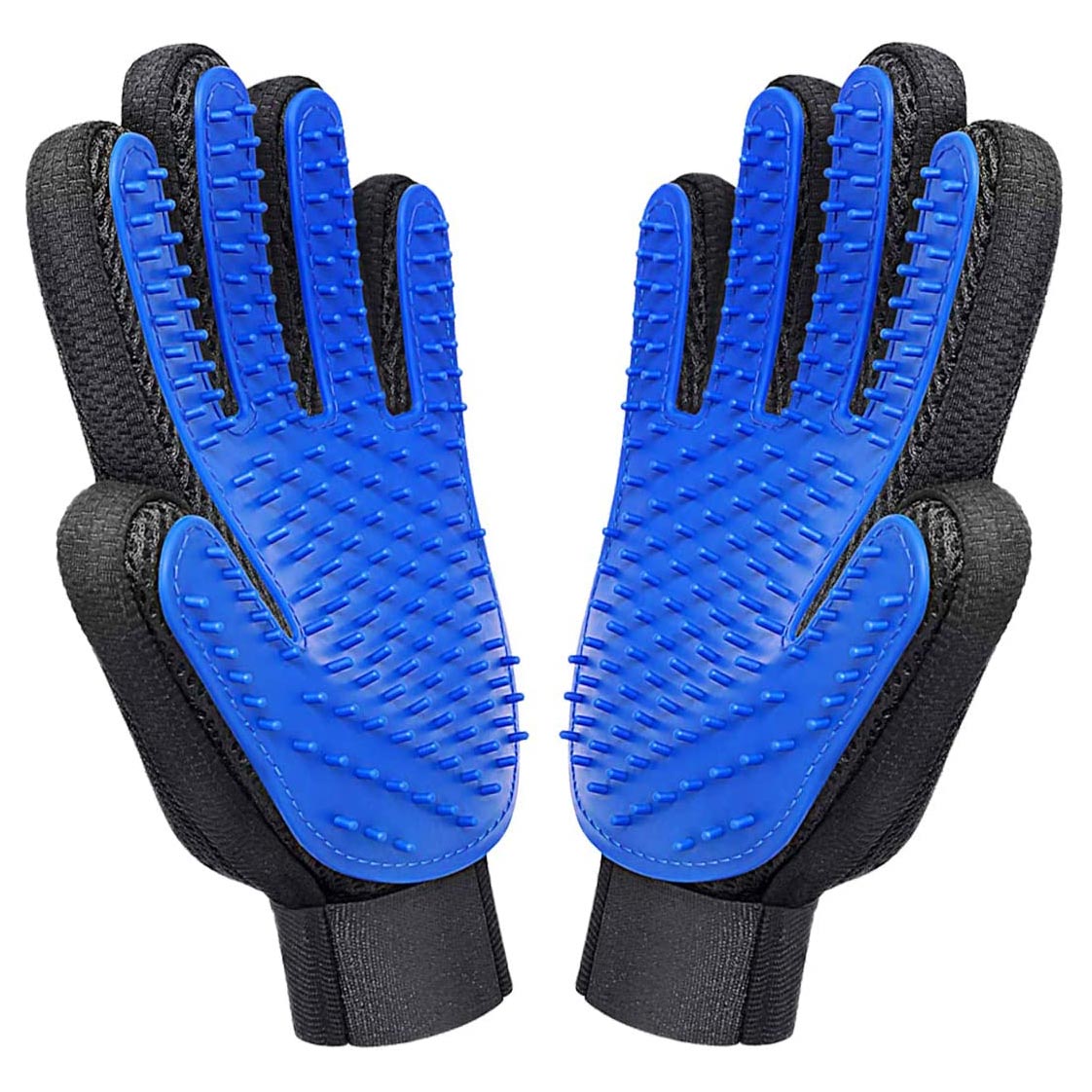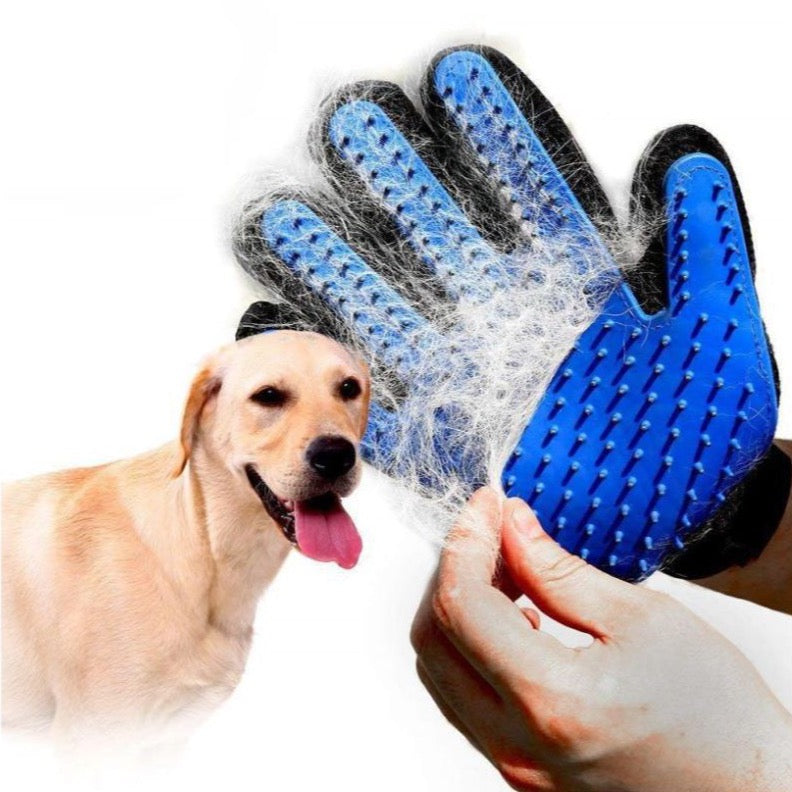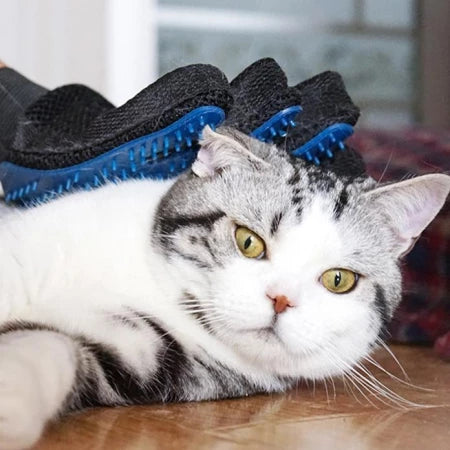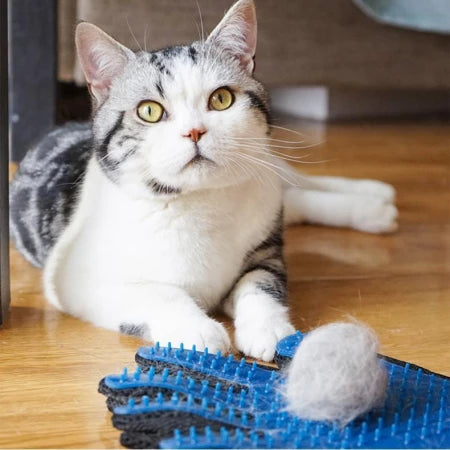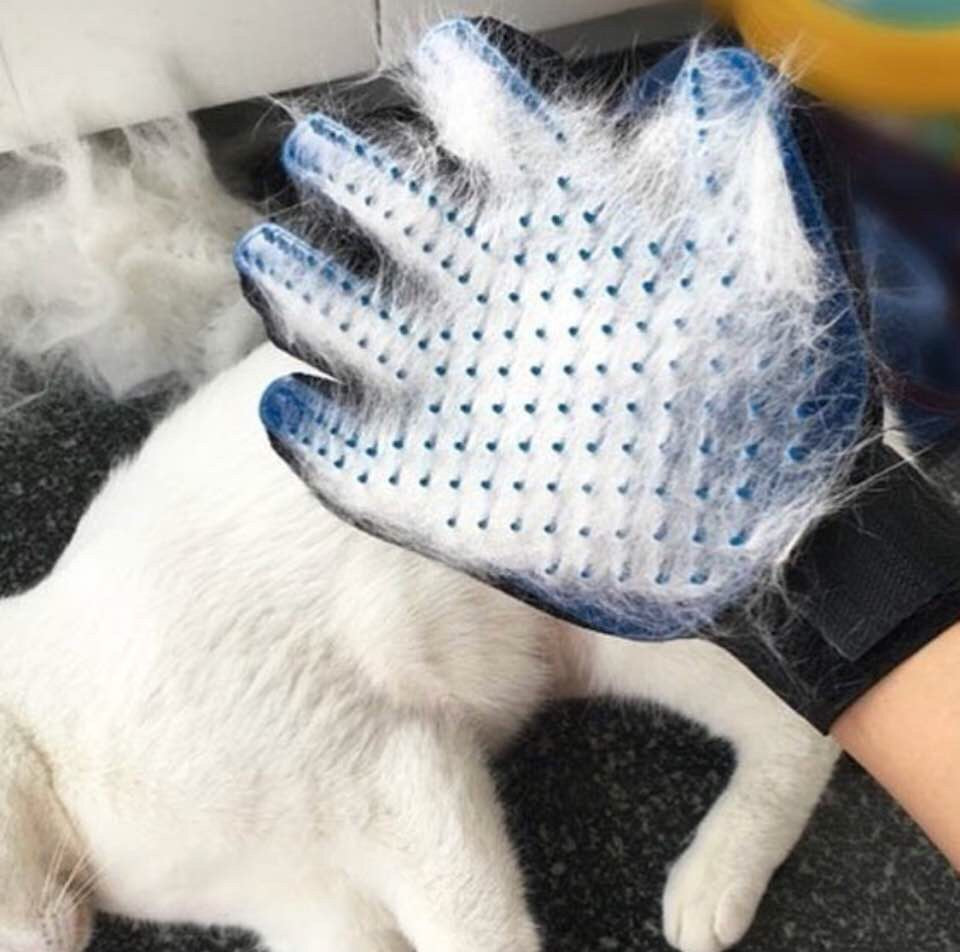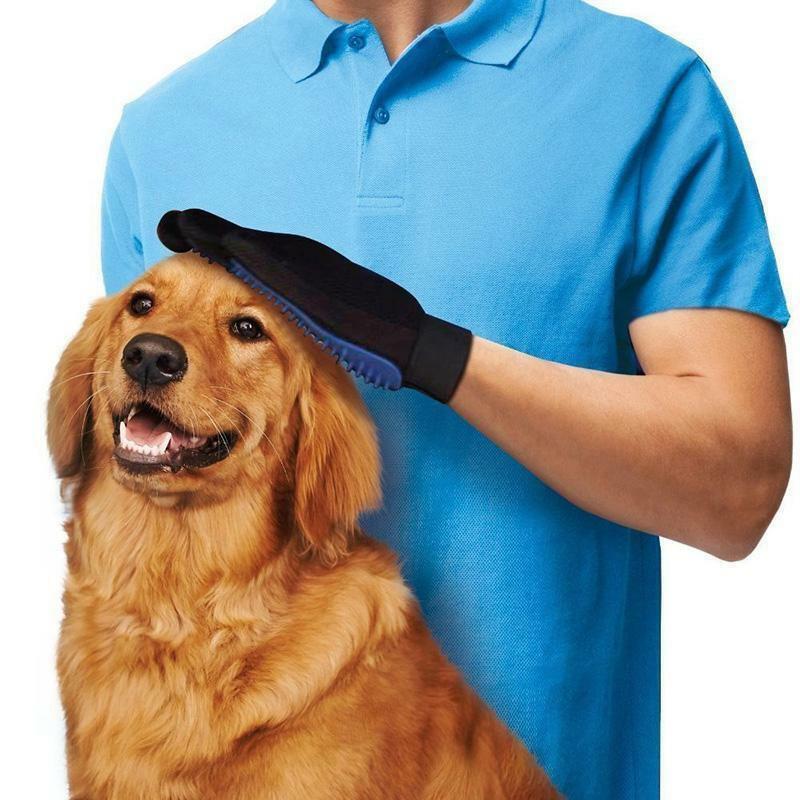 Try It 60 Days Risk-Free
You're going to love our Pet Grooming Deshedding Gloves (1 Pair)! That's why we're happy to offer you a Risk-Free Trial Period. You can confidently try it, and if you aren't satisfied or loving the results, you can send it back within 60 days for a full refund.